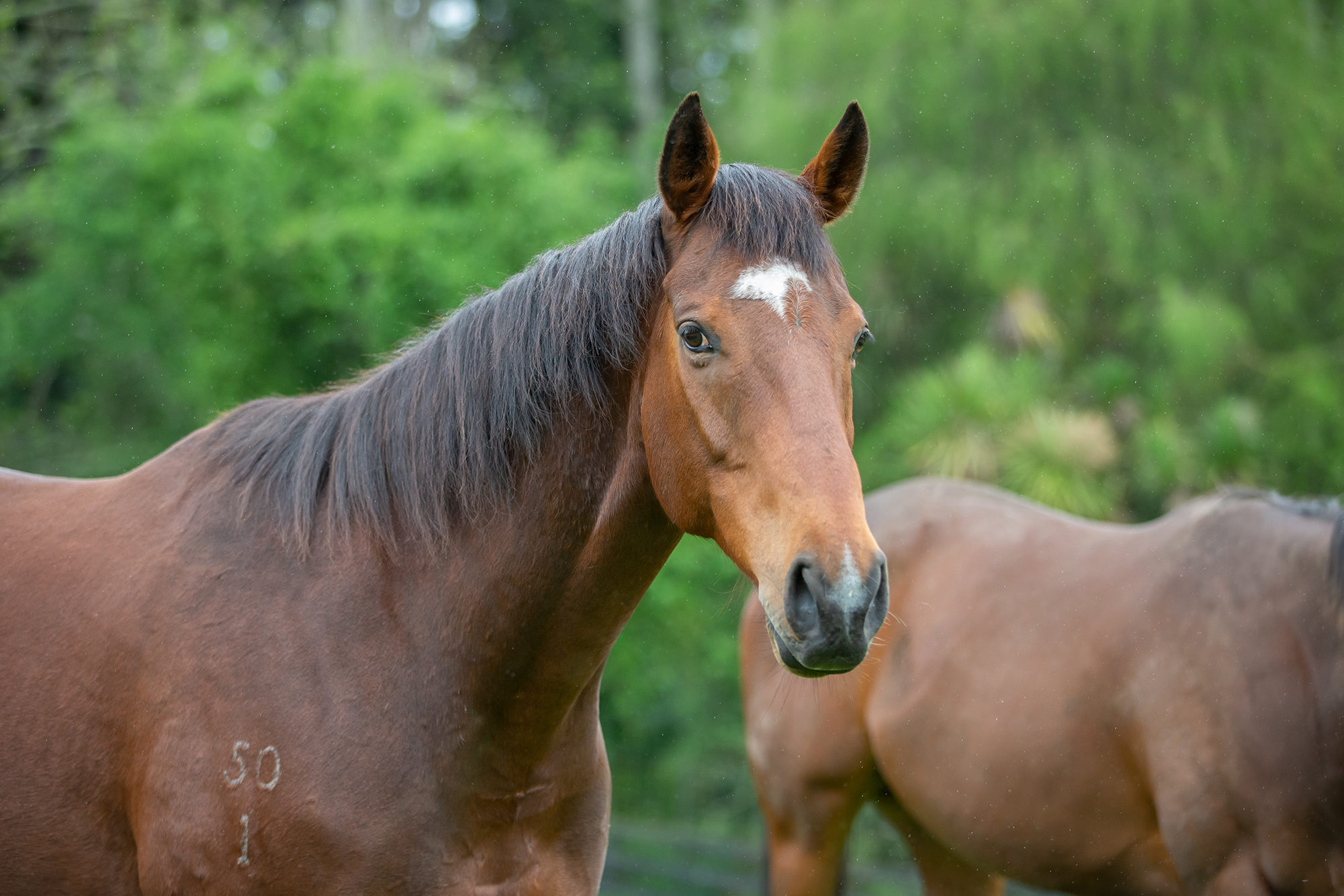 Hoof, Go the Hoof
---
03 November 2020
A crowd favourite of his generation and a brilliantly performed son by prolific sire Tavistock, Hasselhoof (NZ) was raised from humble beginnings in the mighty Waikato, brought up on the lush pastures located at Sir Peter Vela's Pencarrow Stud.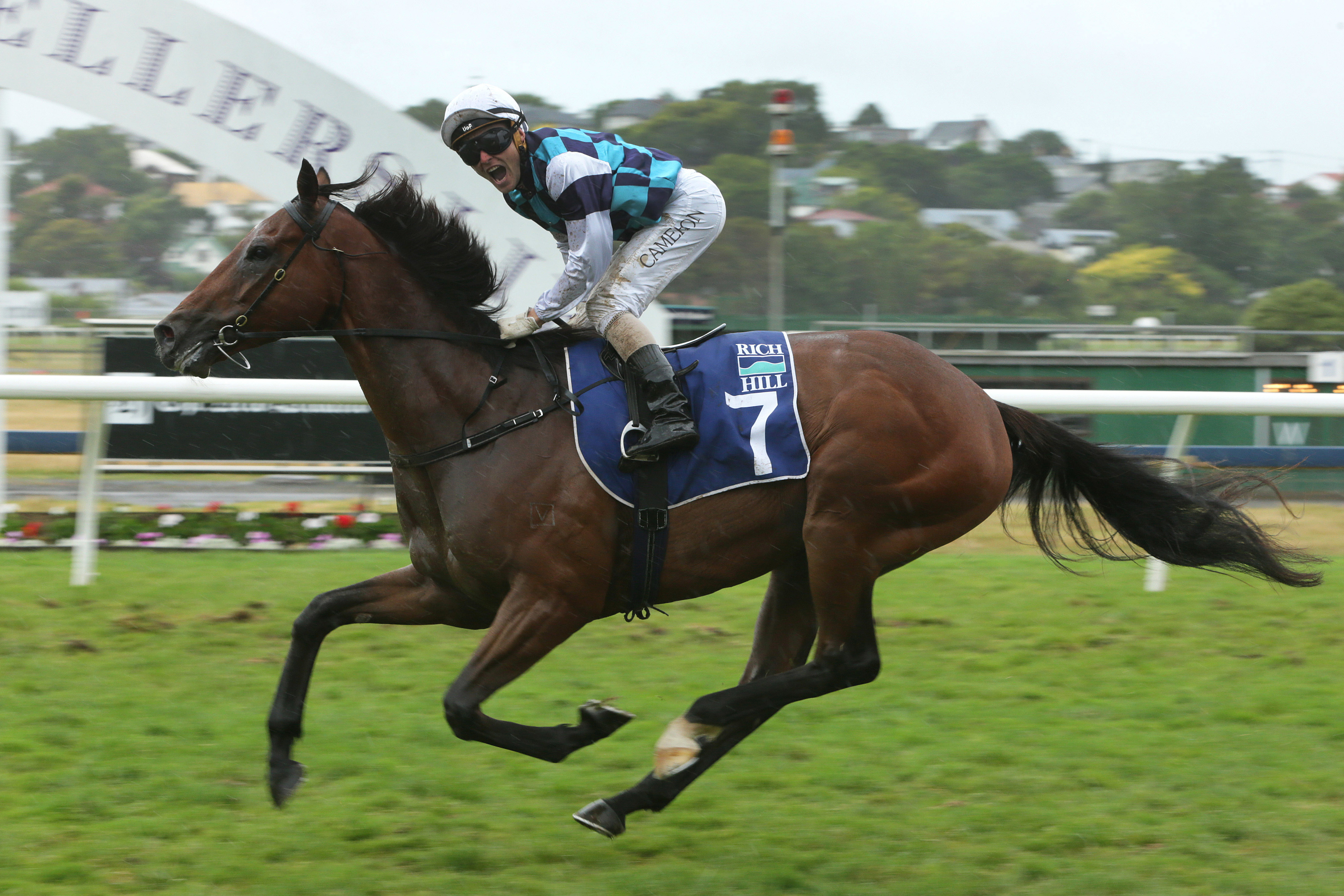 Imbedded with black-type pedigree, he is out of Zabeel mare Alpine and is a half-brother to stakes-winner Vercors (Catbird), winner of the Listed Wairarapa Thoroughbred Breeders' Stakes. His dam is a full-sister to Manawa King (Zabeel), runner-up in the Group 1 Sydney Cup, and is a half-sister to stakes-winner Lord Ted (Lord Ballina), winner of the Group 1 Ellerslie Sires' Produce Stakes.
The son of Tavistock was bred by Sir Peter Vela and his brother, the late Philip Vela, who both shared a love of farming, animals and all things competition.
The Vela brothers originally offered Hasselhoof through New Zealand Bloodstock's 2013 Select Yearling Sale at Karaka, where he was only one of two horses presented in their Select Pencarrow draft.
Reflecting back on his experience with Hasselhoof at Karaka, Pencarrow Stud Master Leon Casey described him as a big, gangly yearling.
"People showed little-to-no interest in him during his time at the Sale."
"He only came out of his box a couple of times, I can honestly say he hardly saw daylight and very little of Auckland," said Casey.
Hasselhoof subsequently passed in at the 2013 Select Yearling Sale for a mere $14,000, making his way back to his origin at Pencarrow.
Casey admitted, "The horse had lost a bit of weight at the yearling sale but looked far better once he returned to the home farm."
"He certainly packed on the pounds after grazing on Pencarrow grass for a couple of weeks."
It was here where he caught the eye of Samantha Logan, established trainer and daughter of renowned Singapore trainer, Donna Logan.
A budding university student at the time, Samantha describes her experience with the long-limbed colt over seven years ago.
"I was working at Pencarrow Stud over my university holidays during a yearling preparation when a leggy son of the first season sire Tavistock caught my eye."
"I fell in love with his walk and laid back attitude," she said.
It wasn't long until Samantha contacted her mother, Donna Logan, and told her about the prospective star.
"When he was passed in for $14k, I pleaded with Mum to come and look at him, thankfully we have the same eye," she said.
Donna Logan expressed that although she liked the colt, she hadn't looked at him during Karaka 2013 because she thought he'd make too much money.
Logan worked closely in conjunction with Garry Cossey, now Pencarrow Stud's Racing Manager, who had come down to the home farm especially to inspect him.
Agreeing with her daughter, Logan had also taken a liking to the exciting racing prospect and purchased him from Pencarrow for $14,000.
"I couldn't be happier that Samantha was so insistent that I should view this long-legged yearling. I am proud of her judgement and she was right, he could walk and had a temperament to go with it."
"He was a striking individual for his size and to think he could run like he did was something special, so I put a syndicate together to purchase him and what a neat group of people they were."
Emerging as a horse of great potential, Hasselhoof won his first trial by two-lengths in March 2015 over 1200m. He then went on to win another trial at Ellerslie in May later that year, also over 1200m.
His debut performance went the winning way for Logan at his home track of Ruakaka in the $10,000 Cowley's Hire Centre 1400m.
Logan reminisces on her time training the unique performer.
"He had a cult following like no other horse I had trained. The name Hasselhoof attracted the attention of movie star David Hasselhoff himself, who at one time was trying to get to New Zealand to watch him race and be part of the excitement."
"People started wearing Hoof hats and chanted "Hoof, go the Hoof" when he ran."
Garry Cossey said that he was a horse with enormous ability and had great speed.
"He won his second start by 11 lengths and smashed the clock running 1.34.4, a time rarely, if ever seen at Ruakaka," he said.
Hasselhoof would later go on to claim six consecutive victories remaining unbeaten in the Group 2 Rich Hill Mile (1600m). Hasselhoof also placed third in the Group 1 Livamol Classic Stakes (2040m), the Listed J Swap Contractors Sprint Handicap (1400m) and the Listed Parramatta Cup (1900m).
Donna Logan recalls the immense interest she had while Hasselhoof was in his prime.
"The horse started to make a huge name for himself and we had offers to buy him from overseas but I was approached by some of the biggest names in racing to try and keep him in New Zealand and fly the Kiwi flag."
"A big group of New Zealand racings who's who, Blair and Richard Alexander, Dowager Duchess Of Bedford, Garry Cossey, Bob Emery, Rob and Jennifer Ferguson, Anne Gibbs and Jim Gibbs MNZM, Ashley Goodwin, Garry Hannam and Shayne Heape, Lady Justine and Sir Patrick Hogan, Sir Peter Vela, Berri Schroder, Gerald Shand, The Baywatch Syndicate, Wealleans Bloodstock Partnership and Craig and Peter Woods eventually bought him."
"I still can't believe that Sir Peter Vela sold him to me so cheap and ended up buying a share back for quite a lot more than we purchased him for," she said.
Cossey remembers Hasselhoof's Australian campaign.
"We dipped our toes in the water in Sydney and in a two-race programme, there he ran third at black type level at Rosehill."
Cossey said all things considered his best performance was running third in the Group 1 Livamol at Hastings behind proven international performers Willie Cazals (Aussie Rules) and Humidor (NZ) (Teofilo).
"He went into the race really on half a prep due to circumstances, so to nearly beat those horses when not 100% outlined his ability."
"He was plagued by niggly issues which beset his preparations and in his final race he bled in the Group 1 Zabeel Classic," he said.
By the end of his career, Hasselhoof had claimed six back-to-back wins, four third placings and one fourth placing from 13 starts.
Logan was immensely proud of the profound career Hasselhoof had paved.
"Towards the end of his career he was not himself and many vet checks later, as a group we decided to retire him safe and sound knowing it was the best thing to do," she said.
"We could have carried on but his injury would only have worsened and put the horse and jockeys at risk."
"My biggest regret is that Hasselhoof never got to show his true potential."
The brilliant son of Tavistock had a wonderful and fulfilling career, despite it being short-lived.
Nowadays, Hasselhoof has come full circle, returning to his roots and retiring at Pencarrow Stud.
He spends his time looking after yearling colts before they get separated to start their sale preparation.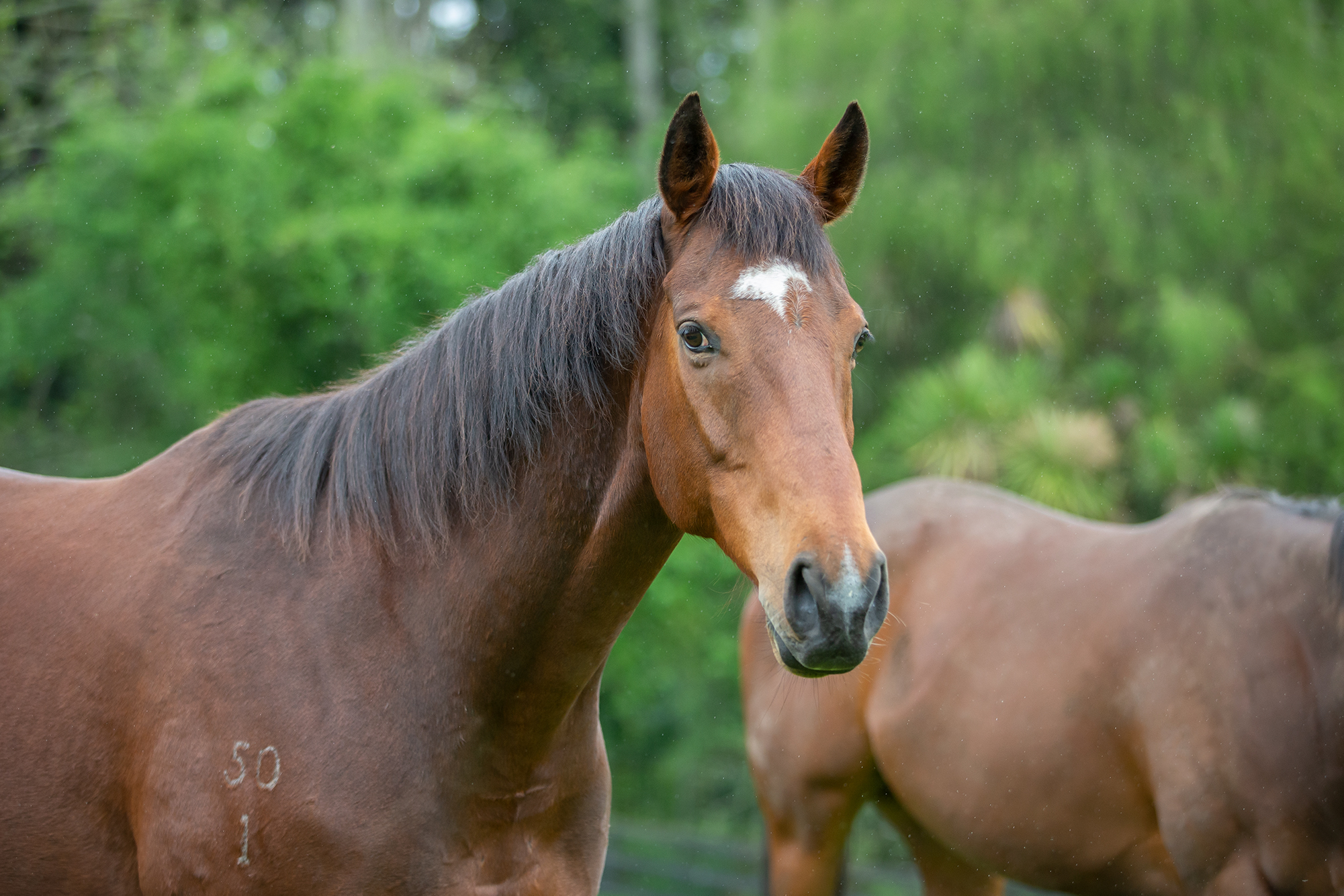 Leon Casey said, "it took him a little while to relax into farm mode but now he is the governor of the paddock, he thinks he is the boss."
Hasselhoof will continue to fly the Kiwi flag, shaping young Pencarrow-bred colts into the brilliant performers they are destined to become.