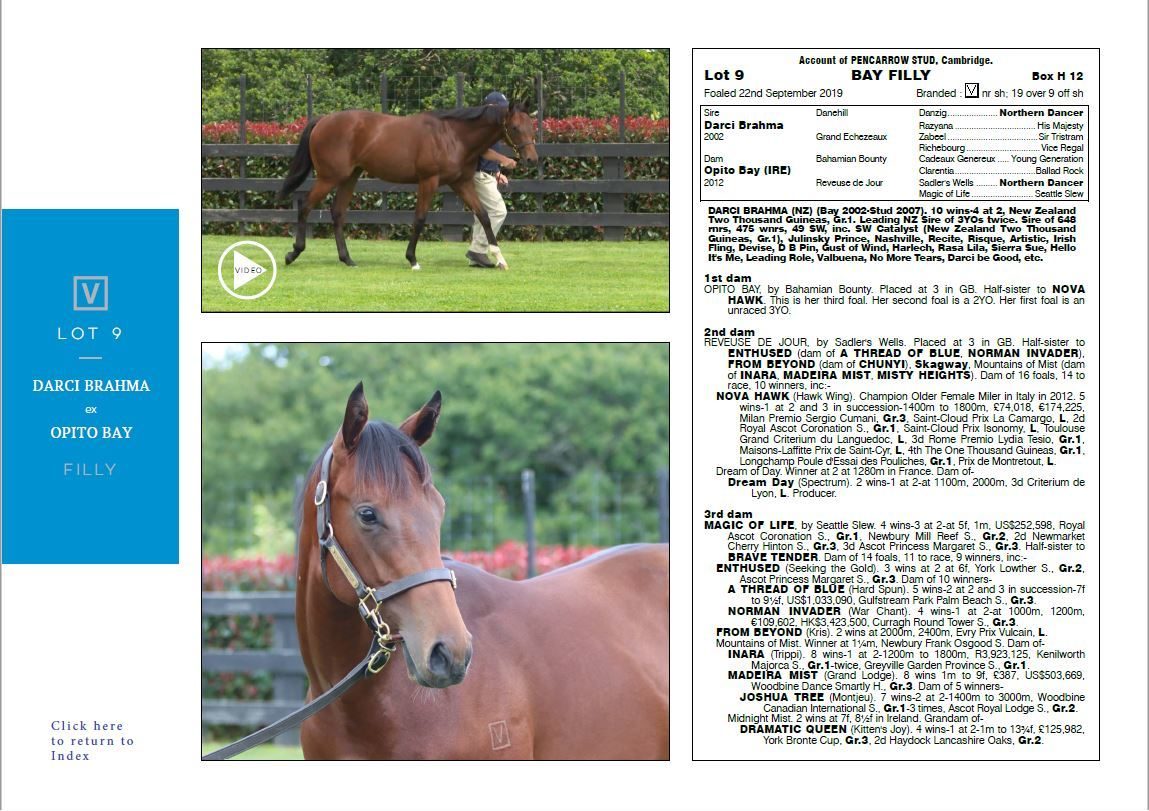 Pencarrow Unveils 'Look Book' for Karaka 2021
---
20 January 2021
Pencarrow is excited to present its comprehensive Karaka 2021 'Look Book'. This digital publication is designed to give prospective buyers - both domestic and international - a unique insight into each Lot being offered by Pencarrow at NZB's 95th National Yearling Sales Series starting this Sunday.
The Look Book can be viewed on your computer, tablet or phone and is presented in an elegant, user-friendly, digital format.
Pencarrow welcomes enquiries regarding any horse in its draft and would be happy to help put buyers in touch with a New Zealand-based bloodstock agent should you be unable to physically attend the Sale at Karaka.
For buyers on site at Karaka, Pencarrow's draft is located at Barn H at the Karaka Sales Centre. We look forward to seeing you there.